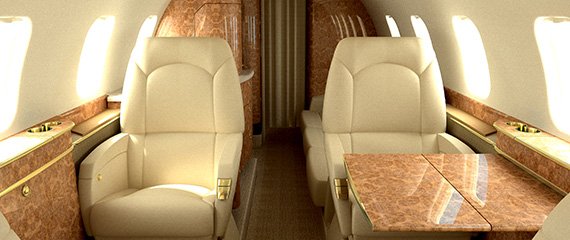 Bombardıer Learjet 60XR
With its unique combination of high-speed performance and true mid-size comfort and style the completely redesigned Bombardier Learjet 60XR offers owners the best of all worlds. Seven Passengers Configuration - Learjet 60 XR Executive floor plan is designed to provide 7 passengers with maximum convenience and flexibility. The most reliable and thrilling ride in its class with more advanced technology features than ever before including luxurious wide-aisle and stand-up cabin space. This standard configuration with the 3-seat divan in the front of the aircraft providing a serene space for relaxation, while an executive club seating arrangement in the rear of the aircraft provides ample space for business conferencing.
A belted lavatory seat certified for take-off and landing is also provided for Flight attendant. 3-seat divan and club seats are covered by oat leather.
General Features :
Flight Information :
Seating Arrangement: 

2008

BOMBARDIER LEARJET 60XR

BOMBARDIER LEARJET 60XR